← Back to Worship Resources
Thanksgiving: A Service of Gratitude
Description
Here are some prayers and resources for Thanksgiving worship.
Scripture
Psalm 95
Psalm 100
Psalm 103
Ephesians 5:19-21
Philippians 4:6
1 Thessalonians 5:18

Prayers
Opening Prayer (based on Psalm 65:1-13)
What mighty praise belongs to You, O God,
for Your acts of love and faithfulness toward us!
In Your mercy You hear our prayers,
You forgive our sins,
You provide for our needs.
From one end of the earth to the other,
You inspire worship and praise!
Even nature celebrates Your goodness.
We, too, would offer our praise and thanksgiving
for Your mercy and Your faithful love toward us.
Receive our adoration,
our confession,
our thanksgiving.
Through the power of Your Holy Spirit
make Your presence known among us
that we may hear Your Word and know Your will.
In the name of Jesus Christ, we pray.
Amen.
~ Christine Longhurst
Intergenerational Prayer for the Offering
God of all creation,
Thank you for the wonderful things you have made.
Thank you for the universe full of stars and planets.
Thank you for our world, full of life.
Thank you for making each one of us.
Thank you for loving each one of us.
Take these gifts we now offer back to you.
May they be used to the glory of your name.
We offer you ourselves and all the gifts you have blessed us with.
Take us and use us to share your love with the world.
Amen.
~ posted on the Diocese of Bath and Wells website.
http://www.bathandwells.org.uk/
Prayer of Confession
Gracious Creator,
you have given us so much,
but too often we take those gifts for granted,
or as something to which we are entitled.
You call us to live in caring community,
but too often we place our wants and needs first,
with those of others a distant second.
You call us to share Your gifts with the world around us,
but we are worried that there may not be enough,
and our worrying gets in the way of our sharing.
For all the times when we mistreat and misuse Your gifts,
for all the times we assume that we get what we have by ourselves,
forgive us and lead us back to the path of wisdom.
…time of silent prayer…
God is a gracious giver.
God is gracious in forgiveness.
God calls us to new patterns and new life.
We are a forgiven people!
Thanks be to God!
Amen.
~ written by Rev Gord, and posted on Worship Offerings.
http://worshipofferings.blogspot.ca/
Prayers of the People
Ever faithful Lord,
Ever giving Son,
Ever present Spirit,
For the many gifts you grant us
and the opportunity to enjoy these things;
For your daily provision
and for the constant signs of your healing love;
For the hope amidst despair
and the light which always shines;
For all these things,
'thank you' is just so inadequate
but it's all we have:
… to show our gratitude in word, in thought and in action.
So thank you, Lord
and may our thanks move beyond words
to transform us into thankful folk,
faithful folk,
seeing folk,
folk who see need and see the need to act,
folk who love to live and live to love,
folk who serve you by serving others.
Help us to be amongst those
who include the excluded
and bring in those who are marginalized,
that when the opportunities come our way
to be healers of division and hurt,
to be peacemakers
and restorers,
we won't be found wanting.
Loving, personal Father,
We bring before you those people and issues that are closest to us
and that occupy our minds at this time …
(personal and local intercessions could follow)
Mighty, wonderful Father,
we bring before you people and issues from around our world,
including those we'll never know personally
but who remain our sisters and brothers in you …
(national and global intercessions could follow)
Transforming, healing Father,
help us to make the light shine in dark places,
to make peace known in violent places,
and to bring hope to despondent places.
Our prayers, spoken and silent
are brought to you now
(along with these gifts that we freely give
and dedicate to the work of your Kingdom)
in the name of your Son, Jesus,
the healer, includer and redeemer, forever.
Amen.
~ written by Rev Iain MacDonald. Posted on the Church of Scotland's Starters for Sunday website.
http://www.churchofscotland.org.uk/
Spoken Resources
Call to Worship Litany
The world is filled with the glory of God, and we say,
Thank you!
The hills and valleys are filled with colour, and we say,
Thank you!
The vines and trees are filled with fruit, and we say,
Thank you!
Our tables are overflowing with food, and we say,
Thank you!
Our life is filled with love of family and friends, and we say,
Thank you!
We fill this house of God with our voices, saying,
Thank you!
May the words of our mouths and the meditations of our hearts
be acceptable to you, O God,
as enter into this service of thanksgiving and praise.
~ written by Carol Penner, and posted on Leading in Worship.
http://carolpenner.typepad.com/leadinginworship/
Litany of Thanksgiving (inspired by Psalm 96)
Today we offer our thanksgiving and gratitude
to the Giver of all good and perfect gifts,
The Lord be praised.
For the tables we share
and the bread we partake of within our communities, within our families,
and within our homes,
The Lord be praised.
For the hands of friendship that have been extended to us
and the grace we have received,
The Lord be praised.
For Your continual provision in our lives,
The Lord be praised.
For the embrace of love,
The Lord be praised.
For Your mercies that are new at dawn and sustain us through the day,
echoing through the night,
The Lord be praised.
For the gift of Your Son and His blood poured out.
The Lord be praised.
For the new life that beats within us now.
The Lord be praised.
In all things, we give You thanks and join with creation's song,
Great is the Lord and most worthy to be praised!
~ Copyright © Erika Kobewka. Posted on Little Red Hearts.
http://www.littleredhearts.ca/2011/10/thanksgiving-litany-reflections-on.html
Songs
Traditional Hymn: Now Thank We All Our God
Worship Together #179
Now thank we all our God, with heart and hands and voices,
Who wondrous things has done, in whom His world rejoices;
Who from our mother's arms has blessed us on our way
With countless gifts of love, and still is ours today.
O may this bounteous God through all our life be near us,
With ever joyful hearts and blessed peace to cheer us;
And keep us in His grace, and guide us when perplexed;
And free us from all ills, in this world and the next!
All praise and thanks to God the Father now be given;
The Son and Him who reigns with them in highest Heaven;
The one eternal God, whom earth and Heaven adore;
For as it was, is now, and shall be evermore.
~ Martin Rinkart, translated by Catherine Winkworth.
Contemporary Hymn: A Grateful Heart
A grateful heart is what I bring;
a song of praise, my offering.
Among the saints I lift my voice:
in you, O God, I will rejoice.
Your name is known in all the lands.
You feed the poor with gentle hands.
Your Word is true, your works are just;
in you, O God, the faithful trust.
With saving love you set us free,
and still you dwell in mystery
with wisdom none can comprehend.
Your praise, O God, will never end.
~ Copyright © 2009 David Gambrell.
A PDF of the music is available on the Presbyterian Church USA website.
http://www.pcusa.org/media/uploads/theologyandworship/pdfs/a_grateful_heart.pdf
Permission is granted for use in worship or family gatherings.
Tune suggestions:
O WALY, WALY (aka GIFT OF LOVE) ("Tho' I may speak with bravest fire")
Contemporary Song: 10,000 Reasons
Bless the Lord O my soul
O my soul
Worship His holy name
Sing like never before
O my soul
I'll worship Your holy name
The sun comes up it's a new day dawning
It's time to sing Your song again
Whatever may pass and whatever lies before me
Let me be singing when the evening comes
You're rich in love and You're slow to anger
Your name is great and Your heart is kind
For all Your goodness I will keep on singing
Ten thousand reasons for my heart to find
And on that day when my strength is failing
The end draws near and my time has come
Still my soul will sing Your praise unending
Ten thousand years and then forevermore
~ Jonas Myrin, Matt Redman. Copyright © 2011 Thankyou Music (Admin. by EMI Christian Music Publishing), Said And Done Music (Admin. by EMI Christian Music Publishing), sixsteps Music (Admin. by EMI Christian Music Publishing), SHOUT! Music Publishing (Admin. by EMI Christian Music Publishing), worshiptogether.com songs (Admin. by EMI Christian Music Publishing). CCLI Song # 6016351. If you use this song in worship, be sure to report it on your CCLI license.
Listen to it here:
http://www.worshiptogether.com/songs/songdetail.aspx?iid=1849631
Contemporary Song: I Will Offer Up My Life
I will offer up my life
In spirit and truth
Pouring out the oil of love
As my worship to You
In surrender I must give
My ev'ry part
Lord receive the sacrifice
Of a broken heart
Jesus what can I give
What can I bring
To so faithful a friend
To so loving a King
Savior what can be said
What can be sung
As a praise of Your name
For the things You have done
Oh my words could not tell
Not even in part
Of the debt of love
That is owed by this
Thankful heart
You deserve my every breath
For You've paid the great cost
Giving up Your life to death
Even death on a cross
You took all my shame away
There defeated my sin
Opened up the gates of heaven
And have beckoned me in
~ Matt Redman. Copyright © 1994 Thankyou Music (Admin. by EMI Christian Music Publishing). CCLI Song # 1083764. If you use this song in worship, be sure to report it on your CCLI license.
Listen to it here:
http://www.worshiptogether.com/songs/songdetail.aspx?iid=578809
Images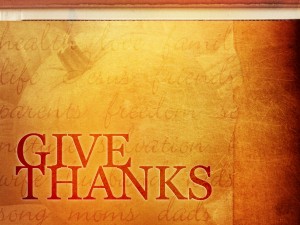 Notes
This worship resource was created/compiled by Christine Longhurst. You are welcome to use it free of charge, and where appropriate, please note the source. If you are printing any of the resources for distribution, please print the source as well. The content of the worship resource does not necessarily represent the views of the Canadian Conference of Mennonite Brethren Churches, which oversees the Centre for Mennonite Brethren Studies. For more worship resources by Christine Longhurst, see http://www.re-worship.blogspot.ca or http://www.faithmatters.ca.
← Back to Worship Resources